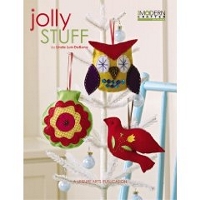 There seems to be a never-ending bounty of sewing books to tempt us! These two will help you to make up some darling projects for holiday gift giving or bazaars.
If you're looking for fun holiday projects, check out Jolly Stuff by Linda Lum DeBono. It's full of simple to make, but darn cute projects from ornaments and socks to tree skirts and home decor projects. Color photos and a full-size pattern section make it easy to whip them up in no time.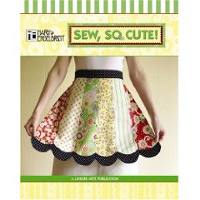 Another great book for holiday gift making is Sew, So Cute with projects by Mary Engelbreit. Whether you're looking for whimsical pin cushion ideas, aprons, sewing cases, baby bibs, decorating projects, or just some simple sewing basics, this book covers all those bases. Inside the front cover is an envelope of pattern sheets–no enlarging needed.