Kwik Sew Memo Pad and Measuring Tape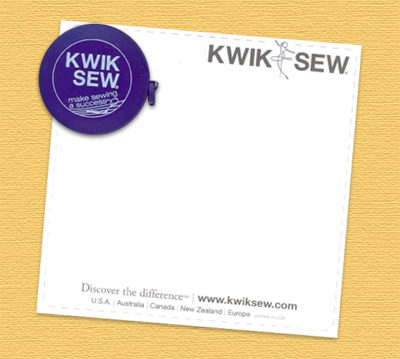 A handy measuring tape and a pad to take notes; compliments of Kwik Sew.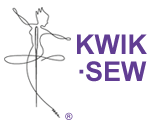 KWIK SEW patterns are known for their great style and fit. All KWIK SEW patterns are multi-sized with four or five sizes in each envelope and each pattern has more than one view. They currently have over 800 patterns available – including the latest fashions and a variety of crafts – and all are printed on one side of durable white paper with colour coded cutting lines for each size. This makes them a dream to work with compared to tissue paper patterns. KWIK SEW offer the largest selection of patterns for children, men, lingerie, swimwear, active wear, and fleece. With multiple designs and variations provided in every KWIK SEW pattern, there are thousands of sewing projects to choose from. Visit them at www.kwiksew.com
Congratulations to yesterday's winner, Linda Davis from Texas!