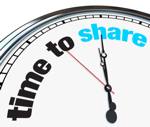 If you're like most people, you probably made New Year's Resolutions. The typical ones include eating better, getting more exercise, losing weight and being more organized.
Sewers and crafters usually add to that list vowing to finish all their UFOs (unfinished found objects) and cut back on fabric  or craft supply purchases. Sound familiar?
I'm moving soon to a new city and, lo and behold, a smaller sewing room. You can imagine how that has impacted my resolutions this year. In my area, we have a wonderful charity called SCRAP that accepts donations (from the local area only) of anything for crafts of any variety, from tiling to sewing, quilting and papercrafts. It's a Goodwill of sorts, just for crafters. In the last couple of years since learning about it, I've become an avid supporter (OK, and purchaser or many things) of this wonderful store. Perhaps you have something similar in your area where you can recycle fabric and other supplies you no longer need.
Make it a resolution to find someplace for your unused sewing and craft items, whether it's a school, sewing guild or elsewhere so they can be put to good use. And along with that, perhaps you can find a resource who needs you to teach sewing to youngsters, moms-to-be, or other folks eager to learn new skills–volunteering is very rewarding.
Check with your local American Sewing Guild chapter for opportunities in your area and explore them all year long, not just for the New Year's list.
Once I get settled, I'll put up some photos as I get organized in my new digs.