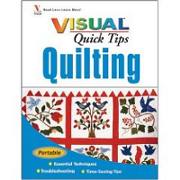 Is quilting sewing? This topic is sometimes debated by diehards on both sides of the issue, but I certainly think so, and some new quilting books have just come across my desk worthy of sharing.
Visual Quick Tips Quilting, by Sonja Hakala, is a small size spiral-bound book perfect for you reference shelf. There's good basic information about cutting, selecting colors, working with various shapes and traditional patterns, and several finishing techniques.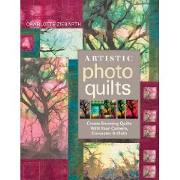 Artistic Photo Quilts, by Charlotte Ziebrarth, is one sure to touch your heart if you're into digital photography and the use of graphics programs to alter and enhance your images. Based on the author's use of Photoshop Elements, you'll learn many ways to enhance the art you take through the lens, and then use it artistically in quilts.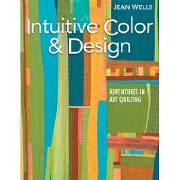 Well-known author Jean Wells explores art principles in her latest release titled Intuitive Color & Design. You'll be taken on a journey of color exercises, all quilt related and based on the author's wonderful photography. In addition there is information on piecing and unconventional finishing techniques.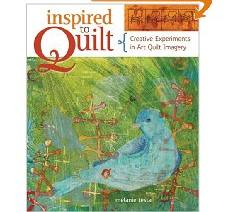 Melanie Testa's work Inspired to Quilt is a technique driven book that explores the art quilt design process. Learn about collage, fabric manipulation, surface design techniques and try them out on the projects included in this colorfully appointed book.
So, set thee off to read and be inspired!