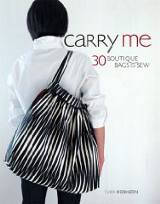 You may want to add these books to your holiday wish list…those secret Santas need all the help they can get!
Love bags and carryalls? Thumb through the pages of Carry Me: 20 Boutique Bags to Sew, by Yuka Koshizen. Offering 20 boutique bags to sew, these Japanese-influenced designs are unique and stylish. Totes, computer bags, market bags and purses feature full-size patterns, great how-to illustrations and step-by-step instructions.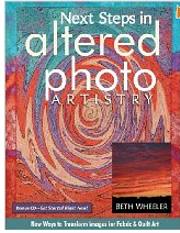 If you're serious about fabric printing, Beth Wheeler's Next Steps in Altered Photo Artistry should be on your must-read list. She takes you step by step through instructions for Adobe Photoshop Elements photo altering and creating special effects.  A trial version is included on the accompanying CD. You'll never look at a flower the same way again!